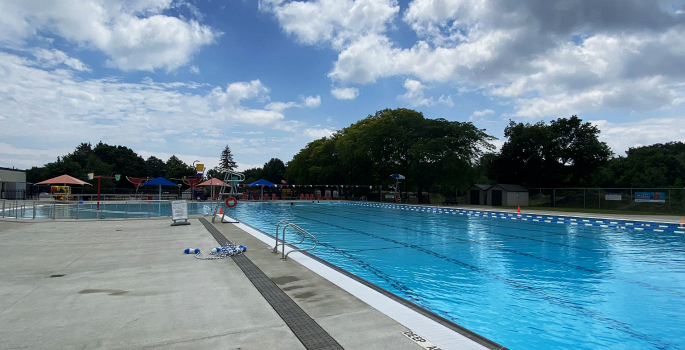 Posted on Friday, June 02, 2023 02:24 PM
This summer, swimming at Burlington outdoor pools will be walk-in only based on first come, first served where larger capacities can accommodate many of our residents. With the exception of Aquafit, online reservation is no longer needed or available for outdoor pools. This is a welcome return to pre-Covid service to our outdoor pools.
This summer there will be a return to normal programming hours at all pool facilities. This includes longer swim times for Fun Swims and additional Lap Swim opportunities at the outdoor pools.
Payment for walk-ins will be taken at time of entry.
Activity
Outdoor Pool
Indoor Pool
Recreational Swim, Lap Swim
Walk in
Walk-in and reserve ahead options
Aquafit
Walk-in and reserve ahead
Walk-in and reserve ahead options
During warmer weather days, free swims or holidays, outdoor pools may reach maximum capacities which may result in wait times to enter the pool.
Online reservations for all swims except Leisure and Fun swims can be done seven days plus two hours in advance...